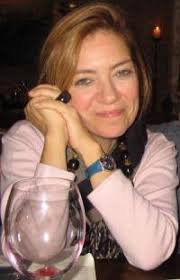 On July 5th 2016, the IFAAMAS community lost one of its most prominent scientists. Rosaria Conte was the head of Laboratory of Agent Based Social Simulation (LABSS) at the ISTC/CNR, Rome, where she led an interdisciplinary research group working at the intersection among cognitive, social and computational sciences.
Born in Foggia, at the Puglia region, she studied philosophy at the Università degli Studi di Roma La Sapienza. In 1980 she received a Postdoctoral Fellowship at the Department of Sociology, University of California, San Diego, USA. In 1985 she completed her education with a visiting period at the Department of Psychology of the Johns Hopkins University, Baltimore, USA.
In 2001 she became Honorary Associate Researcher at the Centre for Policy Modelling (CFPM), Business School, Manchester Metropolitan University, UK. She was one of the founders and past President of the European Social Simulation Association (ESSA) between 2006/2008 and past President of the Italian Association for Cognitive Science (AISC) between 2007/2010. She was also Vice-President of the Scientific Committee of the National Research Council (CNR), Italy, and Member of the Italian National Bioethics Committee.
She was also one of the founders of the Multi-Agent-Based Simulation (MABS) workshop, co-located previously with ICMAS and currently with AAMAS, and whose first edition was in 1998. It is one of the longest established workshops within the IFAAMAS community.
Her main scientific interests were directed to explain social behaviour among autonomous intelligent agents, and to model the dynamics of norms and norm-enforcement mechanisms, including reputation and gossip.
Those who have had the opportunity to live with her can observe her critical academic spirit, her action in favor of affirmative politics in relation to women in science, her good humor, her affection and her contagious laughter. Despite leaving us in July 2016, she leaves an enviable legacy for those who are interested in the subjects that she passionately studied in her scientific career.